A new year brings new guidance to your question, how to study for the FSOT? If you've been thinking about taking the test but are unsure where to start, how to prepare, or how to study for it, this is the post for you.
In addition to several helpful resources throughout this post to help you study and prepare for the FSOT, consider subscribing to the blog to receive more guidance (sidebar and bottom of the page).
So if you want to improve your FSOT score this year, you'll love this guide.
What is the FSOT?
The FSOT, or Foreign Service Officer Test, is the first graded assessment completed by candidates interested in becoming U.S. diplomats (Foreign Service Officers). Overseen by the Department of State, the FSOT measures your knowledge in several different areas, including English grammar, U.S. government, and world geography, to name a few.
There are four sections to the test, three are multiple-choice, and one is a written essay. The three multiple-choice sections are "job knowledge," "English expression," and "situational judgment." Combined, the FSOT takes about three hours to complete.
Pearson administers the test, with options to complete the test online, via remote proctor, or at a testing center.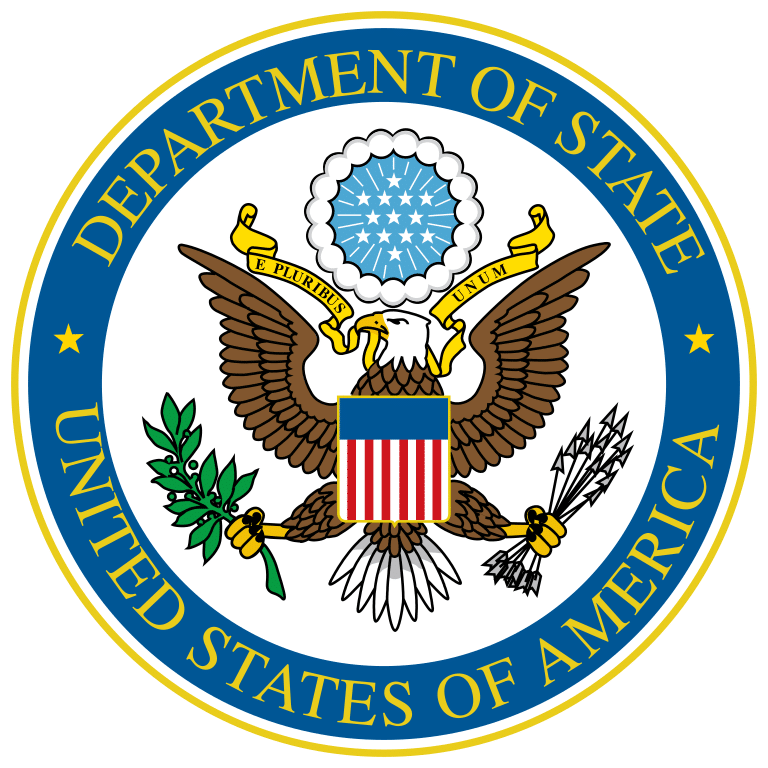 What is included in the FSOT?
The FSOT is made up of four sections:
Job Knowledge
Situational Judgment
English Expression
Written Essay
You must have a strong understanding of the following knowledge and skill areas.
English Expression
Correct grammar, organization, writing strategy, sentence structure, and punctuation required for writing or editing reports.
Job Knowledge
United States Government and Politics.
United States History, Society, Customs, and Culture.
World History and Geography.
Economic Issues.
Mathematics and Statistics.
Management and Leadership.
Communications.
What is the FSOT pass rate?
The FSOT pass rate was historically around 30-40%. This low percentage means that the majority of applicants did not pass the FSOT. The reasons for the low pass rate are varied. Still, we could summarize in the following way:
The breadth of knowledge required to score highly in the job knowledge section,
Applicants running out of time on the English Expression section,
Limited professional experience in determining appropriate approaches to situational judgment questions.
Almost as if you were on a show of jeopardy, the questions are many, and they are varied. As the saying goes, the FSOT is about "breadth, not depth." You must know a little about many items to either answer a question because you know the correct choice or because you can infer the right choice.
Astute readers will see that I started this section by saying that the "pass rate was historically…" This note is because, beginning with the June 2022 exam, there is no longer a minimum passing score on the FSOT. All applicants who complete the test will move forward to the Qualifications Evaluation Panel (QEP). However, a high score is still viewed more positively when assessing your candidacy. You can read more about the reasoning behind the change at AFSA.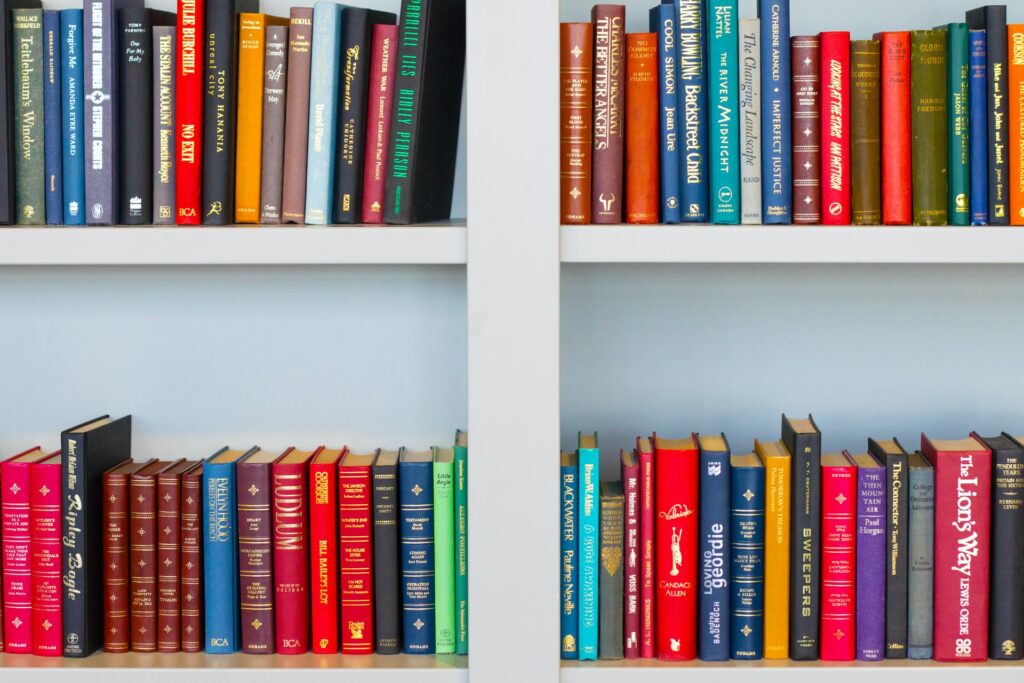 Why you should study for the FSOT
If there is no minimum score to pass the FSOT and the questions are so varied, you may wonder why you should study for the FSOT. Is there a point in reviewing the material?
The short answer is, yes, there is a point, and you should study for the FSOT. The reasons are (1) you are still competing with others, and (2) though there is a lot of information the test can draw from, there are areas you can focus your study on for a greater return on investment.
But how you study or, sometimes more appropriately, how you prepare for the FSOT makes the difference. For instance, is spending a week memorizing the capitals of each country a worthwhile investment? No.
Could there be a question asking for the capital of Brazil? Absolutely, and it's Brasília, in case you're wondering. But instead of spending time learning about all of the capitals, you would get a higher return on investment if you understand what the U.N., NATO, and World Bank are, their purpose, and how the U.S. engages with these entities.
How long should you study for the FSOT?
In my opinion, once you decide you want to take the test and this is your first time taking it, you shouldn't study for the FSOT longer than two testing windows. For example, suppose you determine in April that you want to become a diplomat. In that case, the following two testing windows are in June and October. If you do not participate in the June test, you should take the October test. As such, you shouldn't spend more than six months studying for the FSOT.
Can you study everything there is to learn for the FSOT within six months? No. It's not possible. If you studied for a year, two years, five years, ten years, etc., could you research everything? No. It's not possible. The source material is too vast, and every year it is growing.
Does this make you feel uncomfortable? If it does, that is fine. The test is challenging for a reason, but that doesn't mean you shouldn't take it within six months.
Remember, the test is your first graded assessment. You must cross more barriers in this application process, and each takes time. The sooner you take the test, the sooner you become a diplomat.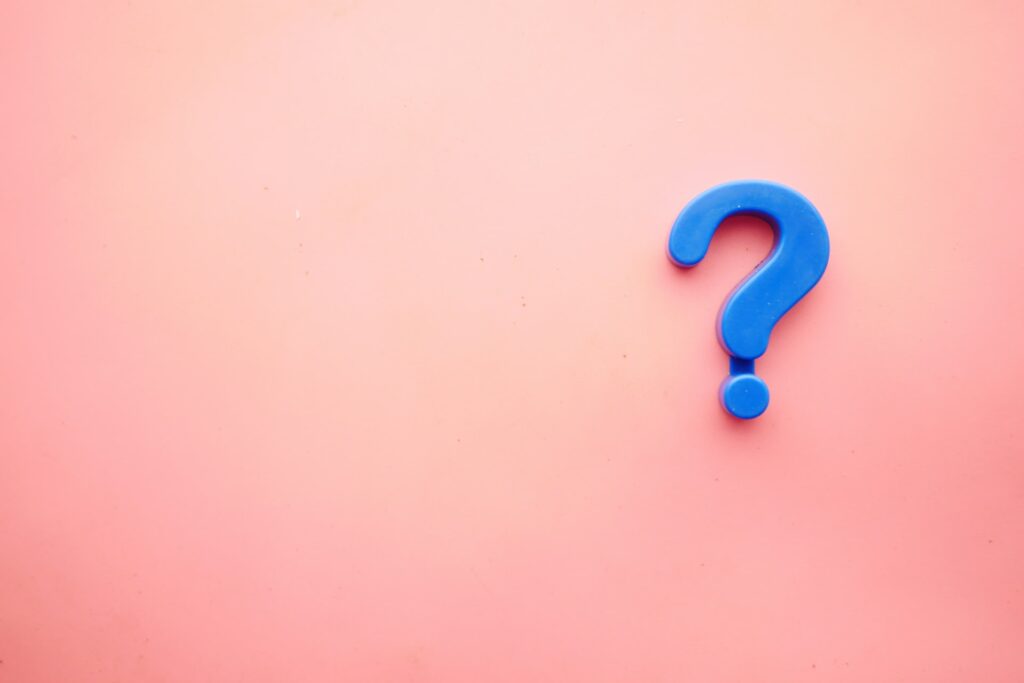 What are some FSOT example questions?
The State Department has a great information guide I recommend all FSO candidates review. Within the guide, there are FSOT example questions, and three of them follow:
[Job Knowledge section] Iran's location allows it to exercise control over which strategic international maritime pathway?

Suez Canal
Strait of Hormuz
Gulf of Bahrain
Gulf of Aden

[Situational Judgment section] Your supervisor edited a document you drafted that will be sent to your agency headquartered in Washington, DC. You think the document was much better without the edits. What should you do? Select the BEST response and the WORST response.

Accept all the edits and say nothing to your supervisor.
Ask to speak to your supervisor to understand the reasons for the edits.
Accept only the edits you agree with and send the document to Washington.
Ask your supervisor to explain how you can improve your writing skills.
Discuss the edits with your supervisor and suggest accepting only the most important edits.

[Englsih Expression section] Select the one sentence (of the four options) that best meets the requirements of standard written English.

The United States owes much of its national character due to having a large and varied population.
The United States owes much of its national character resulting from having a large, varied population.
The United States owes much of its national character to its population that is large and varied.
The United States owes much of its national character to its large and varied population.
These three questions alone show that the knowledge and skills under assessment are pretty varied. State is not just assessing your book smarts. They are also trying to determine if you have the professional experience necessary to interact with colleagues.
The FSOT is part Jeopardy, part SAT, and part work life. Simple. Right?
Where can you find FSOT practice questions?
There are several places where you can find FSOT practice tests and questions. The majority of them are poor representations of the actual exam. However, there are two resources I highly recommend.
First, I recommend you complete the Department of State practice test. DoS created the practice test to help you better understand the types of questions and the test format (multiple-choice, timed, and digital format).
It is an excellent introduction to the FSOT, and I highly recommend everybody take the practice test. There is a second practice test, but you have to wait six months after you take the first before attempting it. So mark your calendar. Additionally, the DoS practice test does not include the written essay section.
Second, FSO Compass. Once you've completed the introduction that is the Department of State practice test, I highly recommend FSO Compass. Compass includes practice tests for every section of the FSOT, including the essay. It mimics the functionality of the actual exam (i.e., skip logic of questions, marking for review, etc.), which the DoS practice test does not include. But most importantly, there are many more practice tests to practice with right away.
In addition to the practice tests, Compass includes courses to prepare for the application, FSOT, and narratives, the personal narrative challenge, a community of members with monthly meetings, interviews with Officers, and additional resources.
Unlike the Department of State website, it is a paid resource. However, you gain access to more preparation material and a supportive community.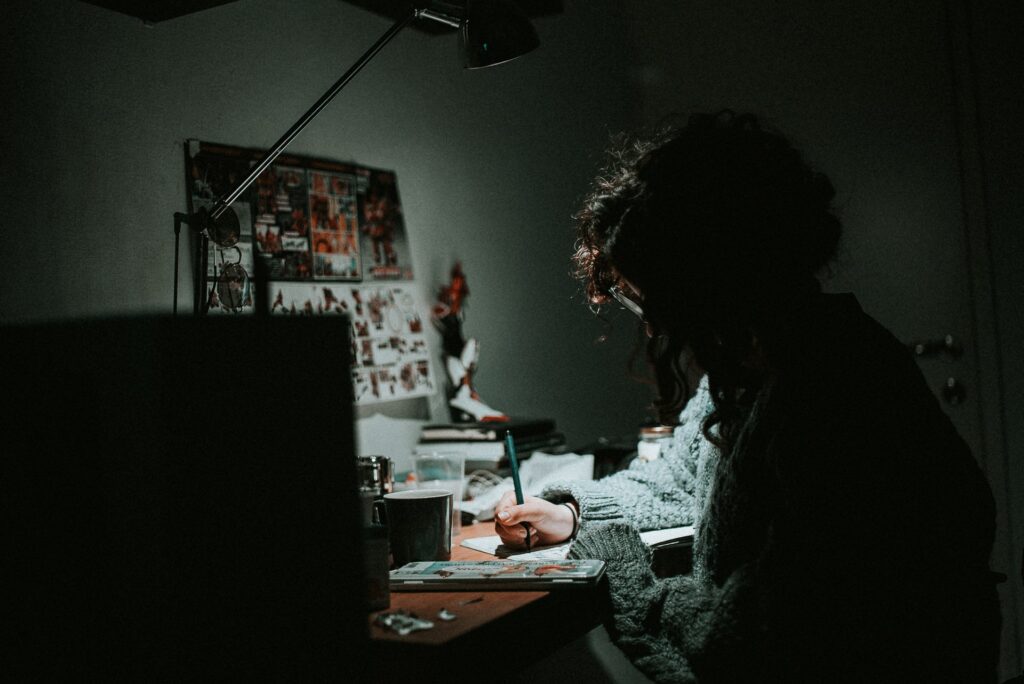 How can you improve your chances of passing the FSOT?
Job Knowledge
Reading widely and practicing is the best way to improve your chance of passing the FSOT. It's a pretty simple process, but it takes commitment to enact.
For reading widely, the ground rule here is to read a periodical consistently. If you're starting, then I recommend The Economist. However, the New York Times and the Washington Post are excellent publications. Another option is to subscribe to daily briefings. All the periodicals above have one, and Foreign Policy has a good one.
In addition, improve your subject matter expertise. Review State's suggested reading list and determine which publication(s) interest(s) you the most. After completing the practice tests above, select the areas you scored weakest and focus your reading on those areas. The suggested reading list is sectioned by knowledge area to assist you.
Another approach, go broad. For example, the Dummies books are plenty helpful. FSO Compass also does an excellent job of presenting the knowledge areas comprehensively.
Alternative study methods. If you are a fan of:
For practice, there are three goals here.
First, the more questions you test your knowledge, the more gaps in your understanding you discover. As you find more holes, you determine what to study.
Second, simulate the environment. Many candidates fail the test simply because they run out of time. Why did they run out of time? For starters, they were not keeping an eye on the clock, but the actual reason is that they did not practice taking a test under pressure with a timing constraint. This is especially true with the English Expression section. If you practice, you better train yourself to understand how much time has passed and if you need to speed up your pace.
The third is repetition. The more you do, the more you learn, the more you know, the more you are prepared, the more you are ready, the better you do.
As such, practice often and as much as possible practice the right way – on a digital format, timed, seeing questions one at a time, and treating each practice as if it were the actual test.
Situational judgment
To study for the situational judgment section, reflect on when something annoyed you. Then, recall how you reacted and consider how you should have reacted (if different). But, this approach may not be the most effective because you need to know how State thinks you should have reacted (if different).
To prepare, I've written my recommended approach to pass the situational judgment section. Many have found the process beneficial, and I hope it assists you in your study.
A note regarding situational judgment practice tests that are not created by State, which you will find online. Take them with a grain of salt. Unlike the English Expression and the Job Knowledge sections, the Situational Judgment questions are unique to the State Department. I've read a few non-State study guides with situational judgment questions, and they're always off. I've also looked online, and the questions are majority geared to retail (and primarily out of the U.K., which is interesting. Perhaps S.J. questions are more common across the pond).
Try them out if you like but be aware of their limitations.
English Expression
Much like Job Knowledge, to improve your score on English Expression, you need to practice, practice again, and practice some more. My primary recommendation is to prepare with a timer and the type of questions asked in this section. I have heard from many candidates who do not study or prepare for this section because English is their first language, yet they did not pass. Why? Because they forgot it is a timed assessment. The best way to study is to prepare with practice tests, such as State's, FSO Compass, or similar formats (e.g., SAT practice tests).
Here are three free resources: Khan Academy, SAT Writing Course, and Grammar Book.
Essay
The most recommended approach is to write a five-paragraph essay (note, recommended, not required). Yup, we're going back to grade school, and you know what? It works. Go back to the basics here.
Intro with thesis
Supporting argument #1
Supporting argument #2
Supporting argument #3 or dispel a counterargument
Conclusion
The best way to study is to read opinion pieces. An easy way to accomplish this is to read a periodical like The Economist. I like their publication because they provide background material, an argument, reasons to support their opinion, and where they see things going. Do you have to agree with them? Absolutely not. But use the information you gather to help write your essay.
An alternative approach, which is very helpful but limited, is ProCon. The goal of ProCon is to "present sourced pros and cons of debatable issues, as well as a host of reference information relevant to those issues, thoroughly researched and compiled by our research staff and editors."
The above is helpful for your study, but what about practice? The only resource I know that simulates the essay section is FSO Compass. So I highly recommend checking it out.
Where can you find FSOT study guides?
The quickest way to find FSOT study guides is to Google them or go to your bookstore. Yes, I have seen them there. Here are three, listed by their publication company, commonly mentioned on the online forums: Mometrix, Test Prep Books, and Aegis.
Do I recommend these study guides?
If you are looking for random FSOT questions to test yourself, basically a question bank, then go for it. However, they do consistently have mistakes.
If you are looking for a resource to help you study and prepare for the FSOT, wait to purchase them. Instead, invest in FSO Compass.
Why? Trivia is fun and all, but what you want to do is prepare yourself for the exam. To do this, you must practice on a digital platform, viewing questions one at a time, and simulating the experience as much as possible. Compass can do this, while the study guides cannot. In addition, the material to cover is super broad. A 100-page study guide cannot do this, and Compass has more material than these books combined. Further, the online platform updates more quickly to an ever-changing testing process. Finally, it's a better bang for your buck.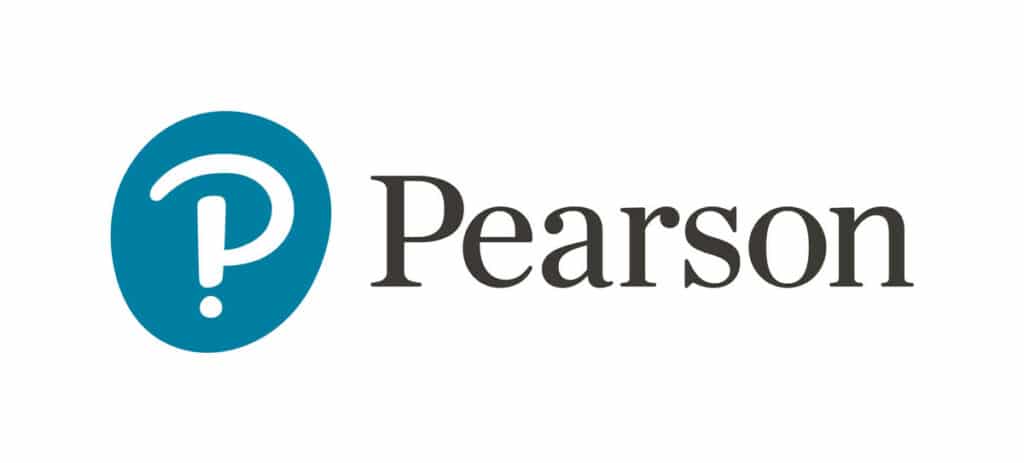 Registering for the FSOT
When are the FSOT test dates?
The FSOT test dates are annual and occur three times: February, June, and October. There are two critical periods for each window: registration and testing. For 2023, the FSOT test dates follow: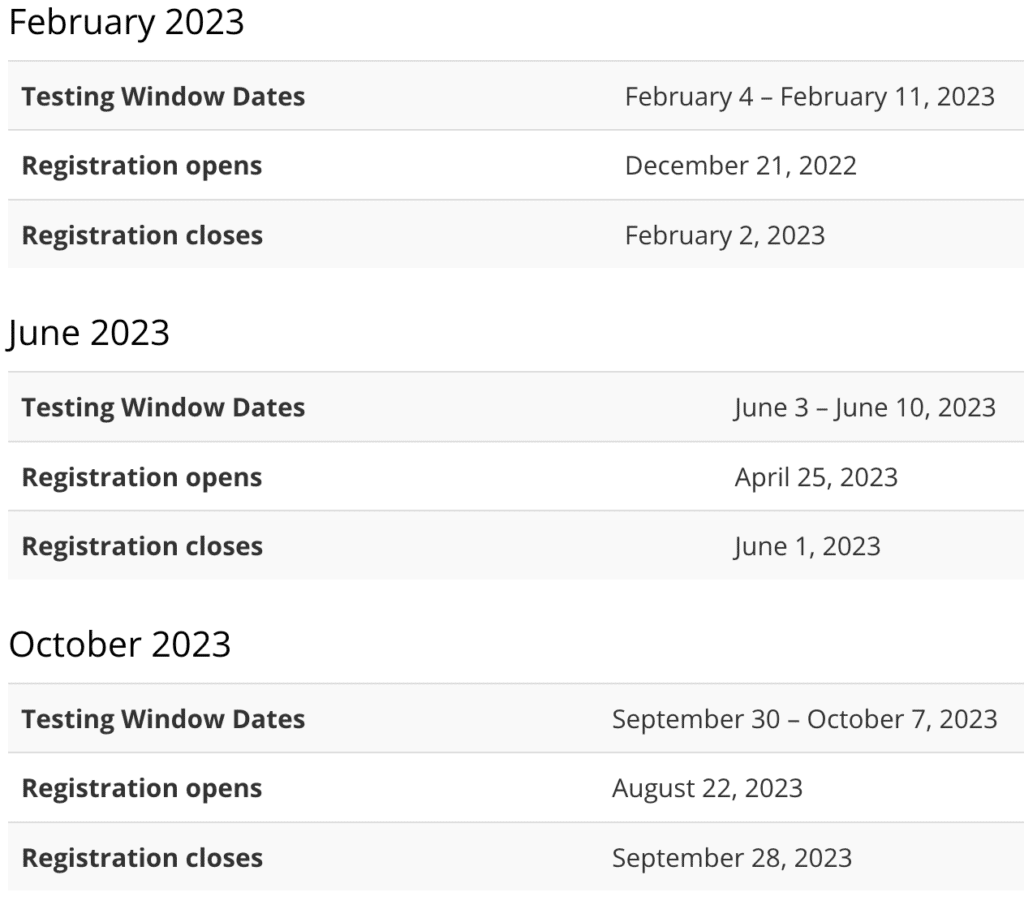 How do you register for the FSOT?
To register for the FSOT, go to Pearson VUE. Remember, you can only register for the FSOT during the registration window. You cannot register ahead of time. As such, you must remember the above registration dates.
Click on "create account" on the Pearson website and follow the prompts when it is time to register. The registration process includes signing a Non-Disclosure Agreement, an application, personal narratives, and selecting your testing date and time (in that order).
You must submit your narratives and application before you can register for the FSOT.
How much does the FSOT cost?
The test is free, outside your time, but there are a few costs to know. First, there is a $5 hold fee when you register. This fee is returned to you after you complete the test. If, however, after you register for the FSOT, you fail to cancel an appointment at least 48 hours before the test date or fail to appear for the test, then you are charged $72.
Where can you take the FSOT?
To take the FSOT, you have two options presented to you at registration. The first is to find a physical testing site. You can find a test center using Pearson's online search tool. Do note you should use this tool as a possible testing location. Just because there is a testing center does not mean the FSOT will be administered at that site. You will only know for sure once you register for the test. However, it can provide you with a good idea of potential availability.
The second is online proctoring. Online proctoring lets you take the FSOT at home or somewhere private and quiet instead of heading into a testing center. The obvious advantage is that you are not required to drive to a location. The disadvantage is that you must have a reliable internet connection, make sure your household remains quiet, and go through a room review process. You can read about my experience, which had lows, but it all worked in the end.
You need to choose the option that works best for you in the end.
When will you find out if you passed the FSOT?
You will find out your FSOT score almost immediately after submitting your answers. You will only receive your score for the multiple-choice questions. The whole process is automated, and you will learn of your score is as little as 20 minutes. That said, the officially stated turnaround time is up to 24 hours.
Taking the test?
There you have it! An overview of how to study and prepare for the FSOT. I've already provided you with my number one recommendation for scoring well on the test and narratives, so I highly recommend checking it out. If you're going to take the test, let me know in the comments section!
Join the pFS Newsletter!
Receive 6 lessons to help you prep, study, and practice for the FSOT.
Plus! By signing-up you are also joining hundreds of other FSO applicants in a communal pursuit to join the Foreign Service.