There is a lot of online material to help you prepare and study for the Foreign Service Officer Test (FSOT). With the advent of the internet, online learning has increased as a leading means of growing one's skill and knowledge.
Two weeks ago, I published an online resource to help you study for the FSOT via the online course company "Coursera". Within that post, I listed several different courses within Coursera that you could use to practice for the FSOT.
The response to that post was very positive, with many of you stating you were looking for such a resource to help you study.
Given the feedback, I decided to look around to see what other online courses are out there. Here are three.
IMPORTANT DISCLOSURE: PLEASE READ BEFORE PROCEEDING
The below links are affiliates. This means that if you click a link and subsequently make a purchase, we will earn a commission. You pay nothing extra; any commission we earn comes at no additional cost to you. Please understand that our recommendations are based on what we believe will assist you on the FSOT, nothing more. We recommend them to candidates like you because we believe in sharing resources to help you succeed, not because of the small commissions we receive if you choose to buy something. Please do not spend any money on these products unless you feel you need them or that they will help you achieve your goals.


EdX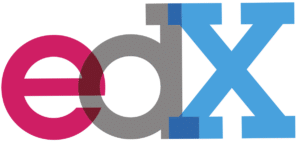 One thing I noticed when I was looking through Coursera was the missing of some notable universities that I thought would have been on there. In doing some digging, I found their material hosted on EdX.
EdX has over 120 institutions, including MIT, Harvard, Berkeley, the University of Texas, Columbia, Brown, ASU, Georgetown, and many more. What sets them apart is how they are structured as both a non-profit and open source. This allows, as their website states, for educators and technologists to build learning tools and contribute new features to the platform, creating innovative solutions to benefit students everywhere.
If a choice has to be made between the two, I think Coursera comes out ahead. But, if you attended one of the institutions that partner with EdX and have a strong pull to continue your learning with them, EdX is a definite option.
Visit EdX to review their course listing
Udemy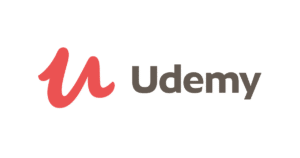 Udemy holds the worlds largest selection of online courses, with over 100,000 and growing. This is 100% because of the way Udemy structures the production of their courses, by not actually being the leading developers of the courses.
Jack, what do you mean?
Consider Udemy a marketplace. Coursera and EdX are the big-name grocery stores that bring together known institutions to sell their products. Udemy is your "glocal" farmers market. The content is produced by instructors, not institutions.
Does this diminish the training you can get from Udemy? Absolutely not. What it does is provide the learner with greater choice on who to receive training from. It is also much cheaper than Coursera's or EdX's paid courses (note: both these companies have free courses as well. You only have to pay if you want to receive credit).
Udemy has some great material. But in the end, it comes down to what you put into it, just like Coursera and EdX. If you take it seriously, you will learn from it.
Visit Udemy to review their course listing
LinkedIn Learning

Formerly Lynda, LinkedIn Learning is definitely a site with courses where I can see an application for both the situational judgment portion of the FSOT and the job knowledge portion.
An example of this being the "New Manager Foundations" and "Delivering Employee Feedback" courses.
Where I see the other listed online course websites as having a broad array of subjects, I see LinkedIn Learning as being a business skill enhancing resource.
For those of you who do not have many years of on the job experience, LinkedIn Learning might actually be the best avenue for you.
Visit LinkedIn Learning to review their course listing
I hope you find some good resources in these online platforms.
Join the pFS Newsletter!
Receive 6 lessons to help you prep, study, and practice for the FSOT.
Plus! By signing-up you are also joining hundreds of other FSO applicants in a communal pursuit to join the Foreign Service.