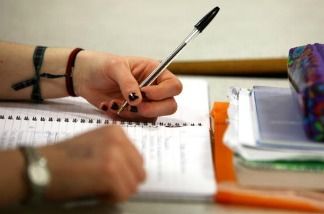 If you did not pass the Foreign Service Officer Test, but you think you should have, or you were really close, then you may want to consider the FSOT rescore.
Yes, this is possible.
As you know by now, I did not pass the June FSOT by 0.91 points, pretty close. I did well in the English Expression and the Job Knowledge portions of the test, but did poorly on the Biographic Questionnaire.
Of the three, the BQ requires short answer, and as such there is the possibility for subjectivity. Because of this I thought I would look into rescore possibilities.
The Official Language
I delved into the State Department's Officer Selection FAQs and found the following information:
Title: I suspect an error may have occurred when my Foreign Service Officer Test was scored. Can I ask that my exam be scored again?
Yes. You may make a request by contacting Pearson VUE within the United States at 866-389-8339 or from overseas at 952-905-4793 between the hours of 7:00 a.m.–7:00 p.m. Central Time Monday to Friday excluding holidays. Requests for rescoring must be made by phone. The answer documents for all three multiple-choice sections will be re-scored by hand for a fee of $30. The fee to re-evaluate the written essay section of the FSOT is $30. Copies of the written essay or multiple choice answer sheets will not be released or provided to examinees. The results of re-scoring will be reported to you in writing two to three weeks after the request is received.

You must make the requests for re-scoring within forty five days after the test results are released.
Pearson VUE is the new testing service that administers the FSOT, taking over the role this year (2014) from ACT. The first test they administered was the June FSOT.
What does this mean?
When I found out about the FSOT rescore opportunity I jumped at the chance to get it done. Not only for the reason mentioned above, but also because this was my second time completing the test (first time missing by 5 points) and because not taking this opportunity would mean waiting a year before taking the test once more, and another year on top of that before being asked to join the Service if all goes well.
Why not ask for another look, what's the worst that can happen? I've already been denied and all they can do is reaffirm the initial score. Besides, this shows persistence and it can potentially be viewed in a positive light (…right?).
You will notice from the information, you have the option of either rescoring the multiple choice section or the essay section for $30. As this is a free exam, I have no qualms in paying $30 for the opportunity to pass.
Finding this information was great, but it led to two questions that concerned me. I looked around some more and found the following:
Q1: If you request an MC rescore, and pass, will the essay portion be subsequently graded, or do you have to pay another $30?
A1: If you pass the MC rescore, your essay will then be scored (inclusive of the initial $30 payment).
Q2: If you earn a passing FSOT score (including essay) what happens next? This question is a biggie because those who initially passed the June FSOT had to submit their Personal Narrative Questions (PNQs) in 3 weeks (we found out July 10th and PNQs needed to be submitted the evening of July 31st). If it takes 2-3 weeks for them to assess your rescore request, they are cutting it close on the July 31st submission deadline.
A2: If you pass the request to rescore, you will be invited to submit your PNQs with the next FSOT cohort. In my case, if I pass I will be invited to submit my PNQs with the individuals who pass the October FSOT.
I found this information out by talking with a Pearson VUE rep, and by posting a question on the Foreign Service Forum, a great resource for all interested in becoming an FSO and have questions during the testing/clearance process.
Who Should Ask for a Rescore?
There is no direct answer to this question, because it really comes down to you, the applicant, and what you believe is objectively possible.
Consider this, if a friend or relative came to you, told you her FSOT score (imagine it's the score you were given), and she asked if you thought the rescore would be beneficial, what would you say? Really think about it.
Here is another point that may assist you in making a decision: Is there room for error?
If you scored low on the JK or the EE, and this is where you are hoping your schore will change, then the answer to this question is no. You either correctly chose the capital of Kenya or you didn't (answer: Nairobi). Now if you are only 1 point away from passing the essay (ie, you scored a 5), or 1 or 2 points off from passing the MC because you were low on the background portion, then you may want to consider requesting the rescore .
Why? Because even though the individual grading your exam is following a rubric, and (hopefully) trained to be objective assessors, there is still an opportunity for 'human error'. How you feel at the very beginning of grading exams is a lot different then how you feel 3-4 hours into it, believe me, I used to be a graduate TA and I can attest to it. Your mood changes, you get tired, and you begin to question your meaning in life. Ok, maybe the last one not so much but the other two yes.
The Atlantic wrote an article early last year on teachers and grading that touches on this idea.All in all though, think of this- when you are reading for the hundredth time the importance of nuclear disarmament from applicants who only had 30 minutes to put a coherent argument together… you might start to gloss over the words.
Basing my decision off of the above point, I would not have asked for a rescore if I was off by 5 points (last year's result) but I would if I just missed by 0.91, like I did this year and mostly due to the biographic section.
With this in mind, I've gone ahead and requested the rescore from Pearson VUE. This post isn't coming out till August 7, but I actually made the request back in July 10th (yup, just a few hours after being made aware of my score (via e-mail). I'll keep you all updated on its process.
To wrap this post up, what I would really like to know the answer to is the following question:
Have you ever, or someone you know, requested an FSOT rescore and passed? If yes, do you mind sharing why you decided to rescore, what happened next, and by how much your score changed?
Thanks for reading!
Join the pFS Newsletter!
Receive 6 lessons to help you prep, study, and practice for the FSOT.
Plus! By signing-up you are also joining hundreds of other FSO applicants in a communal pursuit to join the Foreign Service.